4 Cool Historical Facts About Yoga.
The business of yoga is booming. Since the 1990s, yoga has become a multi-million business, and a wide variety of companies and individuals have even patented certain yoga styles and sequences. Hardly a day goes by where we don't see some aspect of yoga advertising a product, whether its a mobile phone or clothing. Yet, in spite of the immense popularity of yoga, its fascinating and surprising history often gets overlooked or oversimplified. Yoga's history is multifaceted, beautiful, and even a brief knowledge can enhance your yoga experience as well as your favorite pair of yoga pants. So before you head out to your next yoga class, check out the 5 coolest facts about yoga history.
1)  The Word "Yoga" Has a Fascinating Etymology
Yoga. This little word may sound unassuming but it is bound up in complex history and multifaceted meanings.  Its meaning reaches back thousands of years to a Sanskrit word (yuj) that either translates to "union" or "to hitch up" and is, interestingly, related to the word "jugular." The English term and practice entered English culture  around 1820, with the British exploration of India. So what, exactly, is being yoked? According to history, the term refers to the yoking of a conscious subject with a Supreme Spirit in order to reach an ecstacy condition.
2) The Mother of Yoga
While the history of women and yoga is murky and debatable, the "mother of yoga" in the West is widely considered to Indra Devi (1899-2002). She is considered the mother of Western yoga because she  was the first woman "allowed" to study with Krishnamacharya (the "father of modern yoga") in 1937. Once Krishnamacharya accepted his only female student, he encouraged her to spread his teachings. Being married to an diplomat, Devi was in a prime position to do just that. Eventually, she became the first yoga teacher in Los Angeles and her clients included, among many others, Greta Garbo. Sine the pioneering efforts of Devi, many other yogini have helped bring yoga to over 36.7 million practitioners in the United States. Devis would also likely be proud that currently 72% of women U.S. practitioners are women.
3) Ralph Waldo Emerson Told Henry Thoreau about Yoga
While Henry David Thoreau holds many titles, including abolitionist, naturalist, and beloved American philosopher, being a "yogi" probably surprises most people. In fact, Thoreau discovered yoga while visiting his friend and fellow American transcendentalist Ralph Waldo Emerson. Thoreau saw lying on Emerson's desk a very interesting book titled Manusmriti, which was a book of Hindu law. Thoreau was hooked.
Thoreau says of the book that "I cannot read a single word of the Hindoos [sic] without being elevated." He was particularly attracted to the the "solitude and the meditative life in general" and began practicing yoga while living near Walden Pond. The area–and no doubt practicing yoga– inspired Thoreau to write his now classic and famous literature.
4) The First Book Ever Written is about yoga.
What topic could ever inspire the first book created on earth? Of course, it would be yoga. The oldest known text in the world, The Rig Veda contains thousands of hymns and Sanskrit mantras that were used to invoke courage, peace, prosperity, health, and wisdom. This ancient book sets the foundations of yoga and provides both a spiritual and philosophical foundation for the development and spread of yoga.  The first of the Vedas, this ancient text dates back to at least 1500 B.C.
Conclusion
The history of yoga is as fascinating as it is mysterious. It is beautiful, ancient, sometimes murky but always captivating. While many people practice yoga with little (or no) knowledge of its history or how it spread to the Western world, familiarizing yourself with its roots can be extremely rewarding. After all, as yoga practitioners, if we want to be a an upright, strong tree, we first must establish strong roots.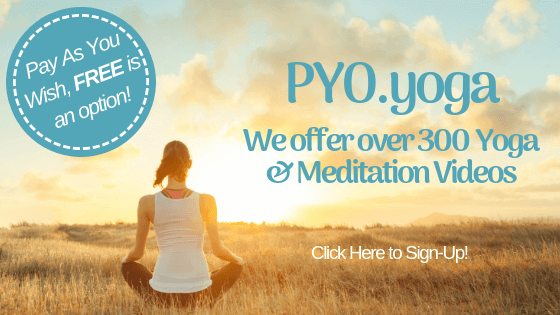 ABOUT THE AUTHOR: Karin holds a master's degree in English and rhetoric and has been a university writing tutor and writing instructor for many years. She loves researching, reading, and writing. An admitted adrenaline junkie, she married her skydiving instructor and loves to go adventuring with him and their 4 kids.