Five Unexpected Benefits of Practicing Yoga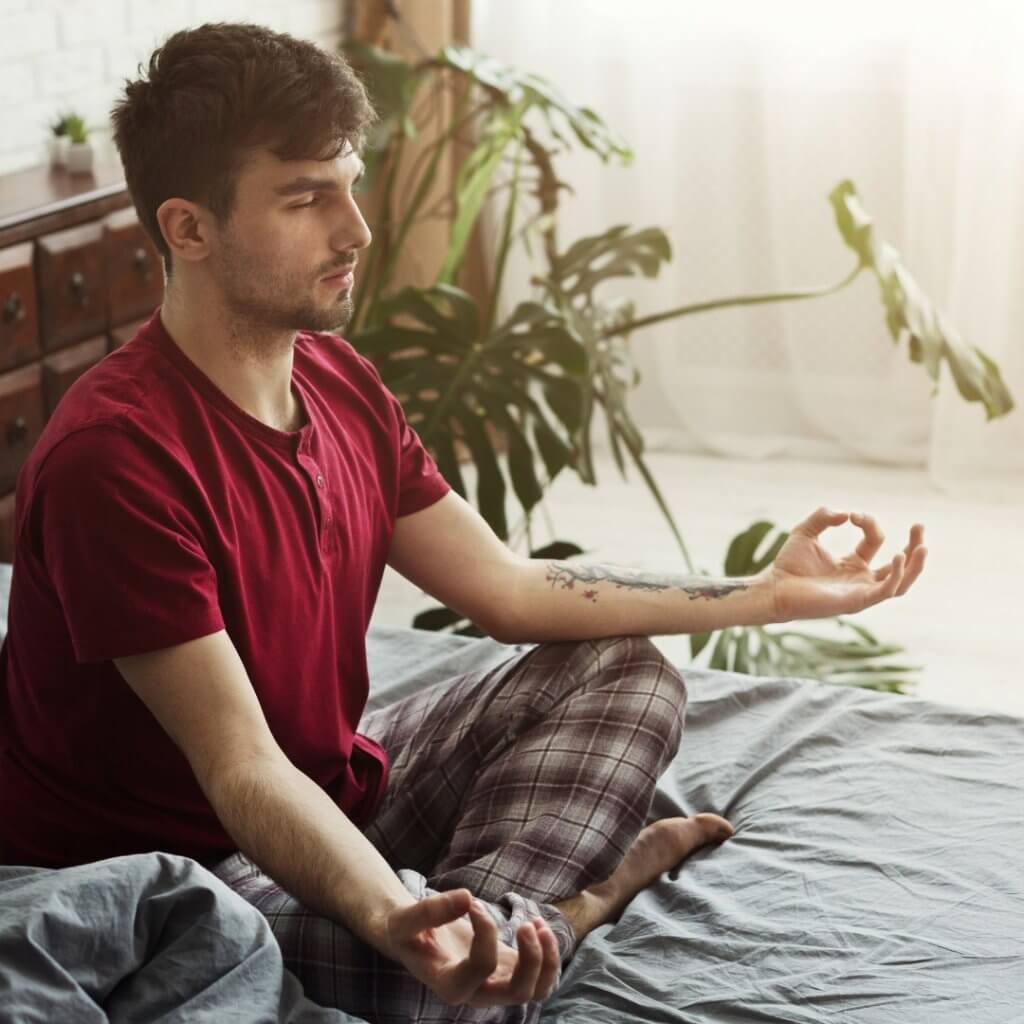 Did you know that the practice of yoga can do more than help with strength, balance, and flexibility? In addition, regular practice of asana (yoga postures), pranayama (yogic breathing), and meditation can offer many benefits.
If you're new to spending time noticing your breath and moving your body on the yoga mat or practicing stillness on the meditation cushion, the first thing you may notice is a change in how you feel during and after practice. Perhaps you feel a release in the body, the ability to take deeper breaths, or feelings of calm awareness.
We've put together five unexpected benefits the practice of yoga can provide as well as tips from Pilgrimage teacher Jessica Wales!
Learn to Listen to Your Body: Alleviate Pain + Find Strength and Flexibility
Stretching, building strength, and practicing movement can help with aches and pains. But, most often, a yoga student needs a bit of both – strength and flexibility. "I started taking yoga classes in college as a way to move my body and connect, along with realizing at 19 years old I really wanted to be able to touch my toes. I loved the class and continued my practice. Fast forward many years, working as a social worker, I decided to take a yoga teacher training to go a little deeper. I have been teaching since completing my YTT. Not only did I gain enough flexibility to touch my toes, but I've also learned how to listen to my body when to move when to rest, and the importance of breathwork and its connection to the mind," says Jessica Wales. "As someone who has been practicing for 20+ years, I continue to learn new things and enjoy always being a student!"
Better Sleep
A relaxed body and calm mind can assist you with a better night's sleep. Practices like Yoga Nidra (Yogic sleep) can encourage deep relaxation and allow you to float off to dreamland easily.
Enhanced Memory
In one study by Proceedings of the National Academy of Sciences, researchers used functional MRI's in young adults to test the effect of 10-minutes of mild exercise. Though the practice was short, participants showed quick enhancement in detailed memory processing. In addition, the researchers determined that light exercise, such as walking, yoga, and tai chi, can improve memory.
Relaxation & Stress Management
Yoga asana, meditation, and pranayama can be excellent tools to improve relaxation. "Since I began teaching and sharing my practice with others, I've noticed so many people finding a peaceful state after a class, and it carries into the rest of their day, says Jessica. "With regular practice, stiffness eases throughout the body. After a morning vinyasa, many students feel invigorated and ready for the day; after an evening gentle class, most students feel ready for a good night's sleep. Students usually say something along the lines of feeling lighter, calmer, able to slow down and breathe, and almost always that they feel better than before class."
Improve Concentration
Time on the mat or meditation cushion is the perfect time to practice concentration. When you focus on your breath and simply place your attention on the sensations that occur in the body, you can strengthen your ability to concentrate. Many yoga poses call for the concentration of the breath and focus on the alignment of the body. Learning to focus while on the mat can translate into better focus in your daily life.
The benefits we've listed above are just a few, and the list goes on!
For someone new to the practice, Jessica says, "As a new student, it's always good to start with an introduction class as you'll hear new words and make new shapes with your body. Familiarizing yourself with something new, then begin to take classes that cater to what you're looking for, whether it be something physically challenging, something mentally challenging, or learning how to rest and slow down."
When might you start noticing physical, mental, and emotional benefits? "The benefits of your yoga practice may come all at once or little by little over time but will always continue to deepen," she says.
Do you want to invite some of these benefits into your life?
Click here to try 2-weeks of Unlimited Yoga for $25 and start your journey.
Written by Kara Willingham and Jessica Wales for Pilgrimage Yoga