Home Yoga Studio Design Ideas: 6 Interior Design Trends Perfect for Yoga-Lovers.
An avid and experienced yoga practitioner will tell you that you don't need to be in a particular setting to achieve mindfulness, or practice your asanas – the only thing you need is a flat surface and the willingness to practice. But having a special place in your home specifically designed for the purpose of practicing yoga can certainly help you on your path to achieving true physical and mental strength.
While there are plenty of interior design options for you to choose from, ranging from traditional to modern and innovative, there are still several crucial steps you want to follow in order to create the perfect home environment for yoga practice. Here are the top six interior design trends that are perfect for yoga-lovers.
Embrace the open-space concept
Yes, commercial yoga studios are spacious for the purpose of accommodating multiple practitioners per session, but the design also has numerous other benefits. Spaciousness can allow you to release all of the negative energy more quickly than having to practice in a tiny room, with the feeling of freedom permeating your body with ease and uninterrupted fluidity.
So not only do you want to declutter your home meticulously, but you also want to embrace a semi-minimalist approach as well, as the fewer distractions you have in any room, the easier it will be to concentrate on the task at hand.
Introduce vibrant greenery
Yoga cherishes and nourishes your relationship with nature, helping you achieve true mindfulness with the help of calming greenery scattered throughout the household. You want to make sure every corner boasts a beautiful potted plant, so that you can rest your eyes on a relaxing image no matter the pose, no matter how much you contort your body, and no matter if you're practicing in your bedroom, or the living room.
Illuminate copiously
Lighting plays a crucial role in creating the desired aesthetic appeal of your home, and it can also have a significant influence on the quality of your session. Naturally, you can practice yoga during any part of the day, but no matter if you do your asanas in the morning or late in the evening, you want to ensure the room is illuminated properly.
Make sure the room receives plenty of natural light during the day, preferably from multiple directions so that you can take advantage of sunlight no matter if you're practicing in the morning or in the afternoon.
Create an inspirational view
If you are living in a house, you have the luxury of tailoring your environment to your exact liking, which means you can conduct considerable renovations in order to give your layout a unique look. In the pursuit of the perfect yoga-inspired interior design, having an inspirational view can make all the difference.
In recent years, a new and exciting design concept is popular in Australia and across the world – the concept of extending your studio, bedroom, or living room into the backyard by eliminating the wall facing it. There are some truly inspirational designs that professional architects have brought to life, so be sure to consider tearing down a wall in order to get a magnificent view from the room where you frequently practice your asanas.
Of course, renovation isn't in everyone's budget or interest, so the main thing to consider when setting up a space is what you would like to look at during your practice. A window? poster? Altar with candles? A good visual will add balance to your space and give you something to focus on during your practice.
Natural elements and striking accents
As we mentioned earlier, natural elements can make all the difference, and that's why you want your home to boast wooden flooring, wooden shelving, storage, and even wooden window frames. Coupling a wooden interior design with greenery and a magnificent view will help inspire peace and positivity.
However, you do want to keep things interesting, so opt for vibrant accents in a variety of colors as well, such as a beautiful ornate vase, red scented candles, colorful throws, and textured blankets on the furniture.
Add motivational wall art
Finally, no matter the sport, no matter your experience level, motivation plays a big role in gearing your mindset towards success. So think motivational wall art in the form of a beautiful Mandala across the wall, or a lotus flower, or even framed quote art narrating the philosophies of yoga. The possibilities are numerous, so let your imagination run free and decorate your surroundings to perfectly resonate with your mind, body, and soul.
Yoga is an art that can be practiced anytime, anywhere. However, letting yourself go to the power of yoga in a comfortable, inspirational setting is truly a unique experience. Be sure to follow these timeless tips in order to create the yoga-inspired interior you always wanted.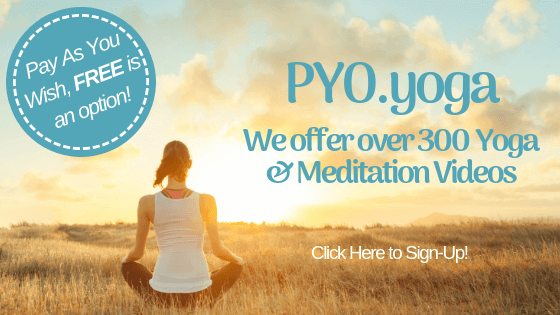 CHLOE TAYLOR is an art historian and recreational ballet dancer. Her biggest dream is to travel the whole world and take stunning photographs of beautiful places. She also enjoys learning and writing about home design, since she is crazy about aesthetics. She is a regular contributor to Smooth Decorator