Prenatal Yoga in San Diego: Interview with Yesica Rodriguez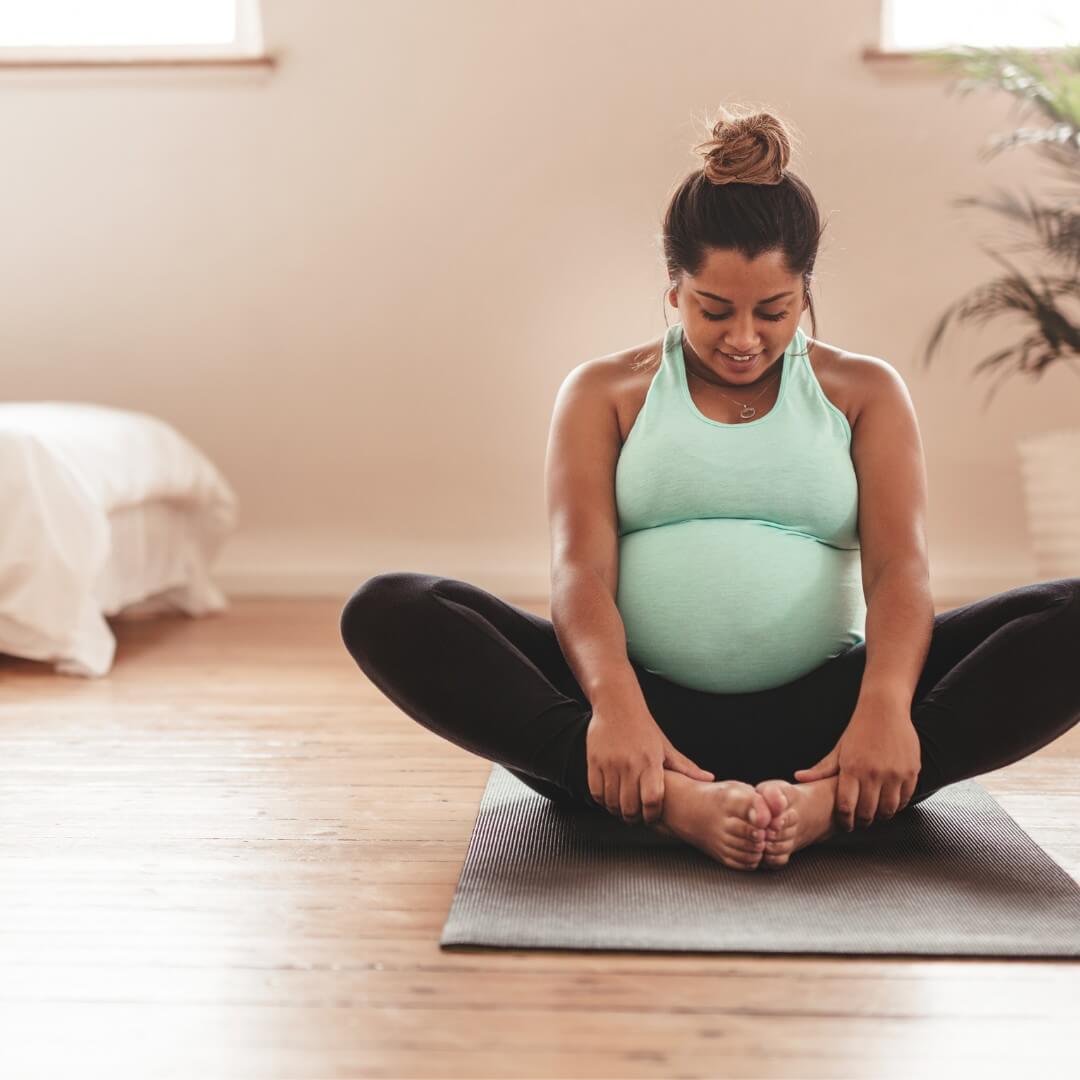 Many say that it takes a village to raise a child, but it also takes a village to raise a parent. Pregnancy is a transformative experience. A pregnant person will likely experience physical, mental, and emotional changes as their baby grows, and these changes can continue into raising your child. Feeling support from family, friends, and your community is essential. We need each other, and parenthood is a constant learning process. Each parent brings wisdom, ideas, and knowledge to the table, and sharing these stories, tips, and ideas in the community can contribute to a family's growth and well-being.
Yesica Rodriguez, mother and yoga teacher, wants to be a part of your village. We sat down with her to learn more about her philosophy on prenatal yoga. Here's what she had to say.
Can you tell us a little bit about practicing yoga while pregnant?
One thing I've learned is that pregnant students can do way more than you would think. There are very few poses that they can't do at all, and prenatal yoga is a great way to experience being pregnant, to honor that part of yourself and your body. Whether it's your first baby or your fourth, prenatal yoga is a wonderful practice.
There are many benefits to practicing yoga when you're pregnant. Many experience physical discomfort, sciatica, round ligament pain, shoulder, and backaches, and more. The yoga poses, stretches, and movements we do in class can help relieve common pregnancy ailments. They can also build strength for delivery, help with recovery time after giving birth, and are tools for each stage you're in on your journey to become a mother or parent. We don't always pay attention, but our bodies tell us what they need when we tune in and listen.
Why do you recommend practicing in community?
Other parents are a wealth of knowledge. No one else around me was pregnant when I was, and it's an honor to create a space for moms and dads to connect and learn from others. There are so many things that happen during pregnancy, highs, lows, questions, complications, and it helps to talk to others and realize you're not the only one. I love to see my students keep in touch and build their own little village, especially because the babies are often close in age.
I am so honored to be with people during such a transformative part of their life and to be a positive force in their journey, and it's extraordinary.
What makes a prenatal yoga class different from a gentle yoga class?
Depending on your yoga practice pre-pregnancy, you might find that some poses or classes you frequently did aren't what you desire or don't work for you at this time. Gentle yoga can be difficult for pregnant people because you can't lay flat on your back without being propped up and supported.
My prenatal classes aren't considered gentle, but they aren't too intense either! When we practice together, my goal is to help relieve aches and pains and prepare the body and mind for birth. We focus on building agility and learning breathing techniques to prepare yourself for labor with a bit of vinyasa flow, a balance of aerobic movement, strength, and stretching.
Why did you start teaching prenatal yoga?
Mothers are amazing, incredibly inspiring, and they can do anything. They don't have to do it all, but they are so capable! I started teaching prenatal and postnatal yoga because I saw so many women feeling pressured to be perfect. I can relate because I'm a mom who has struggled too! I completed yoga teacher training after my first son was born, so I had already gone through pregnancy and birth. I started teaching a "Baby and Me" class and had a student who had gone into preterm labor with her first baby, so she was nervous in yoga classes, and this sweet woman was struggling to breastfeed. Mom and baby were stressed, and I wanted to help and support and guide gently.
Being a mom and being around moms, dads, and families, I noticed that while there is a ton of information available, a lot of it is contradictory and would leave parents feeling like they aren't doing it right and they aren't enough. There's nothing wrong with you for the choices you make or the way you care for your baby.
With kids, you don't always know what to expect! It's hard having your first baby, and I often hear concerns that a new parent doesn't know what they're doing, but you know enough. You have the skills. We all make mistakes, and parents learn as we go along. I felt more secure in what I was doing with my second baby, but I still needed the support and connection from others.
Along with being part of this community, I've taken over 100 hours of Prenatal, Postnatal, and Baby Yoga teacher training. I gained the knowledge to lead my classes, be a positive and knowledgeable voice in the community and offer support.
How can students practice prenatal yoga with you?
I teach a weekly indoor class that is simultaneously live streamed on Tuesdays at 8:30 AM at Pilgrimage Yoga.
Space is limited and preregistration is required, so please reserve your spot online if you want to practice in-person.  If you can't make it to the studio, live streaming via Zoom makes it accessible! I've also recorded some mommy and me classes for Pilgrimage On Demand. Whatever is going on in your household – toddlers running around, dogs barking, stopping to use the restroom, we're here for you!
When we care for each other by listening, sharing, comforting, advising, or befriending, we can teach each other to parent, provide support and grow in the process. Join us on Tuesdays outside or online and become part of our village.
Resources:
Written for Pilgrimage Yoga by Kara Willingham