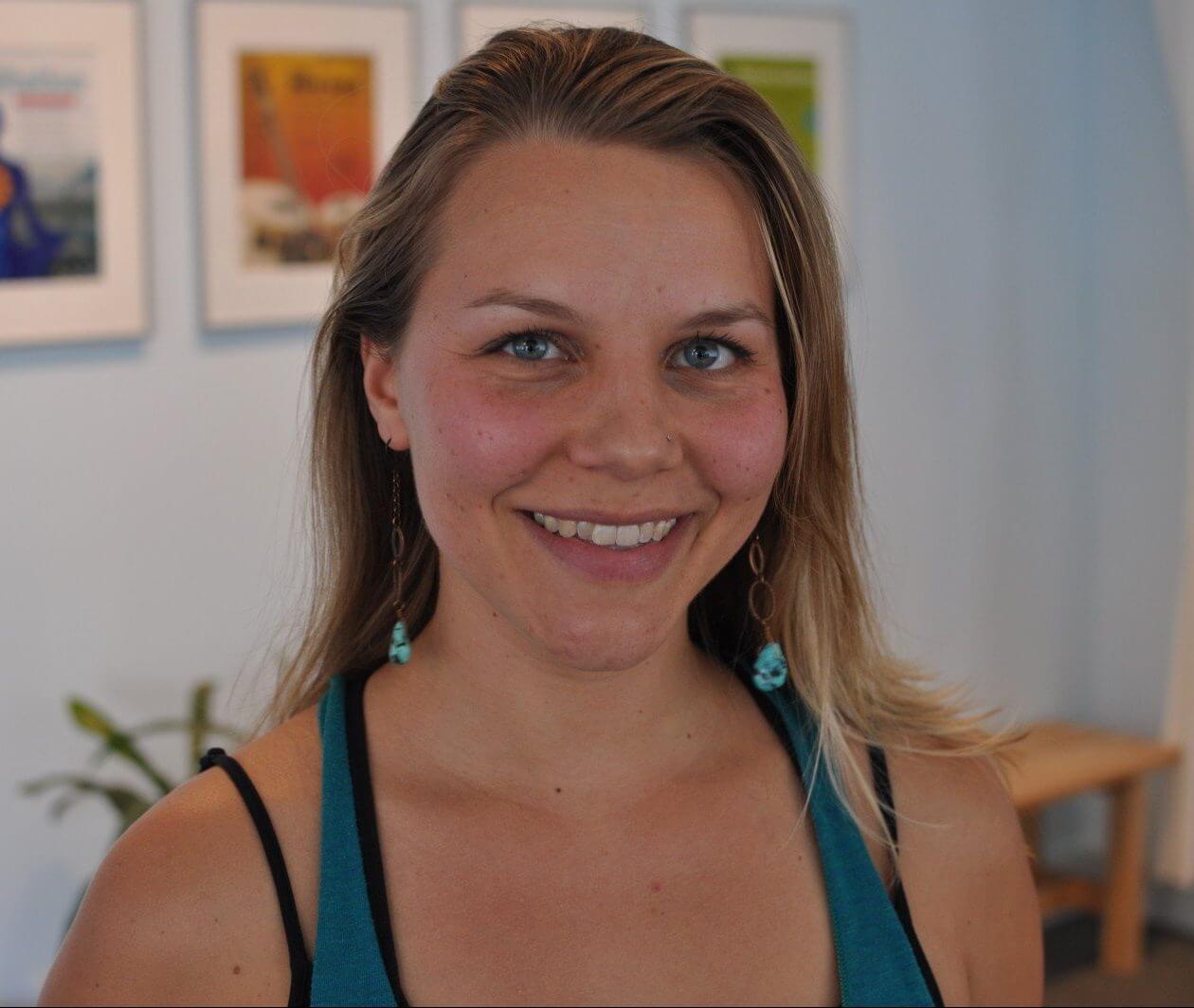 My journey on the path of Yoga began in 2005. After my first yoga class ever, I felt a sense of inner peace and rejuvenation that I had never experienced before. The physical practice of breathing and moving through asana brought me out of my mind and into my heart, and I felt a deep connection to my spiritual being. Yoga soon became a daily ritual to cleanse my mind, energize my body, and nourish my soul. This transformative practice has helped me break down barriers of ego and self-imposed limitations, and opens me up into a limitless space of possibility where my spirit can thrive! I had to share this beautiful gift with the world! In 2009, I received my 200 hour R.Y.T. at Corepower Yoga, and I have been teaching and continuing to learn more about this ancient practice ever since.
Through the powerful tools of deep breathing, music, and moving meditation, my classes are a creative fusion of elements to awaken your soul and ignite your spirit. I truly love witnessing others experience these beautiful transformations that occur on the journey of Yoga that we share, and it is my intention to help guide you, the student, on your path of healing, growth, and self-discovery in whatever way best serves You. Namaste.
Jackie's Class Style: In gentle yoga classes, Jackie likes to blend a mixture of restorative poses and gentle stretches. The practice is slow and meditative, and she encourages students to listen to their bodies and allow the poses to unfold in their own unique way. One can expect to leave class feeling rejuvenated and refreshed.