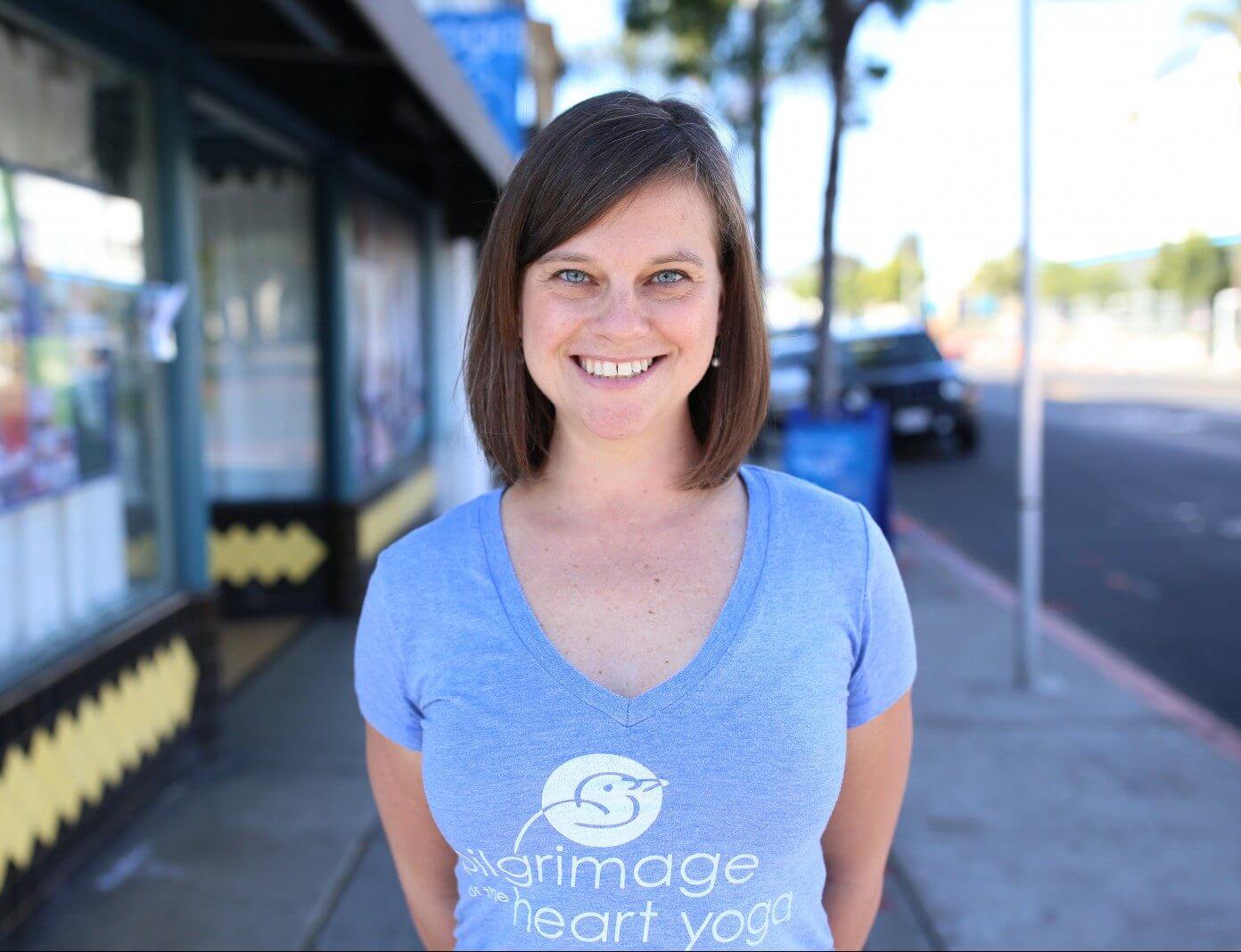 Jamie began her love affair with yoga in the heart of South Carolina. Her first teacher, Stacey Millner-Collins, transformed her approach to physical disciplines and taught her what it meant to live in the moment, breath by breath. After living with chronic leukemia for ten years, Jamie decided to change the course of her life and infuse it with more joy. She moved to San Diego in the summer of 2013 and enrolled in a teacher training program.
Jamie's insatiable thirst for knowledge and growth inspired her to take an advanced vinyasa teacher training with Jason Crandell in San Francisco in 2016. She brings an accessible approach to functional anatomy and yoga philosophy empowering students to contemplate and rediscover their wholeness. She incorporates mindfulness into each of her classes, focusing on THIS breath, THIS pose, THIS moment. Her classes are challenging, uplifting and playful. She fosters a safe, supportive environment for students to engage with and explore their curiosity and dive deep into the myriad layers of their being.
Jamie's Class Style: Jamie enjoys teaching a challenging yet fun and accessible class for all levels of yogis. She offers various levels of postures so everyone leaves feeling empowered and uplifted.