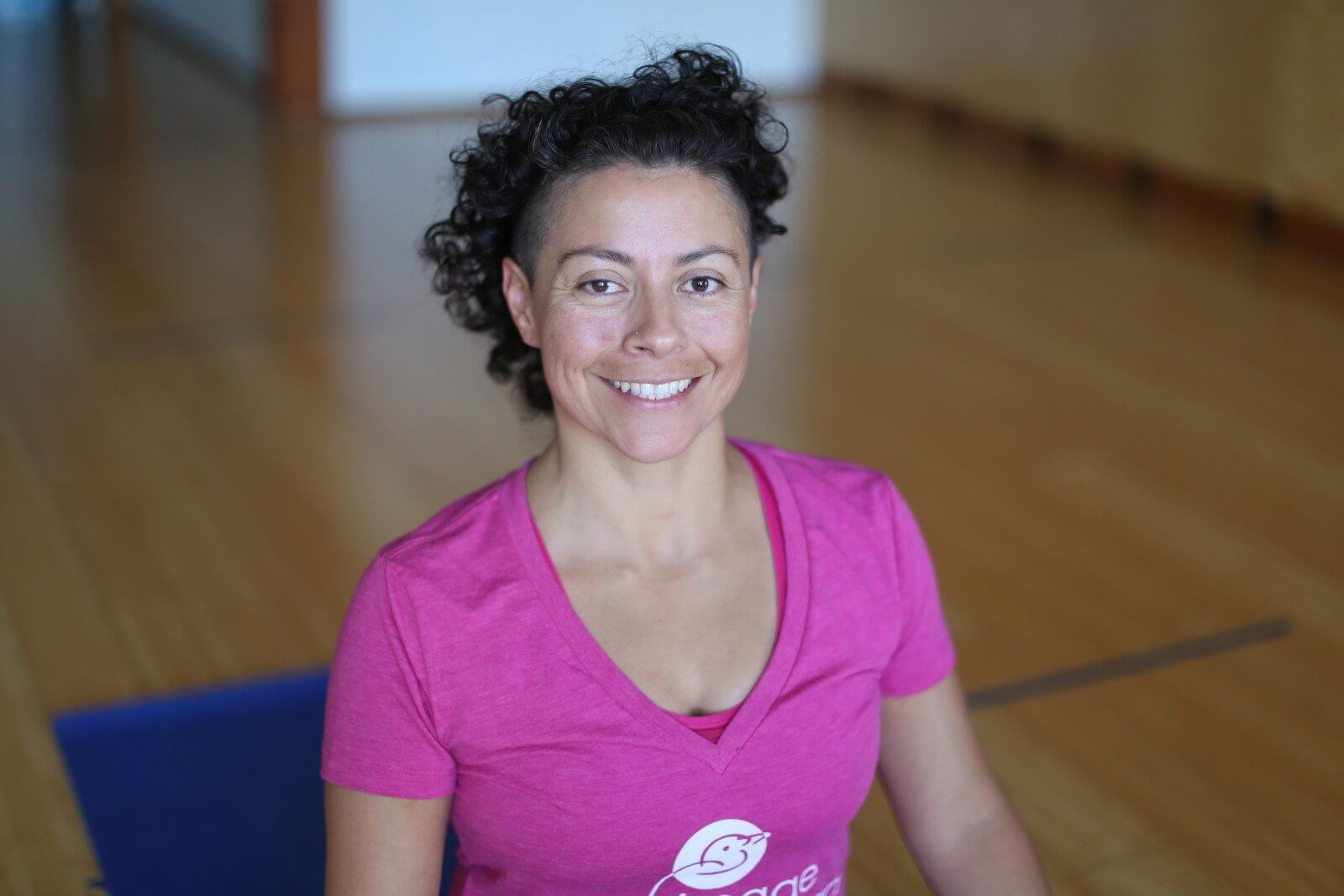 Karen (she/her) has been mystified by the movement, mysteries, and possibilities of the human body from an early age. When she was introduced to yoga in her twenties, she found a certain solace and calling that she never experienced in the world of competitive and recreational athletics. She knew that she needed to keep digging, to follow the beckoning call, and to embrace the learning that yoga so readily invites to all who are willing to surrender to their own yogic path. Karen never stops being amazed at the light that yoga in all its forms brings to an individual and a community. She absolutely believes that people should not have to endure suffering, whether physical, emotional, or mental.
Through her work as a yoga teacher, personal trainer, and group exercise leader she hopes to encourage better movement to foster a deeper sense of knowledge of the self- to connect the inner work with the outer work. She studied under Nikole Fortier at Pilgrimage of the Heart Yoga Studio for her RYT 200, and under Shelby Lafrinere for her continuing foray into Yin Yoga.
When she is not teaching, working, or on her mat, Karen can be found playing in the kitchen, sinking into a good book, and spending time with both human and nonhuman friends. It's very difficult for her to ever turn down a delicious piece of raw vegan chocolate (the darker the better).
Karen's Class Style: In Yin Yoga, Karen emphasizes the use of extended time in a pose to guide the yogi to not only loosen adhesions in connective tissue, but also the adhesions of the mind. She strives to create a practice where people will feel more balanced, calm, and inspired to know that they are their own healer.