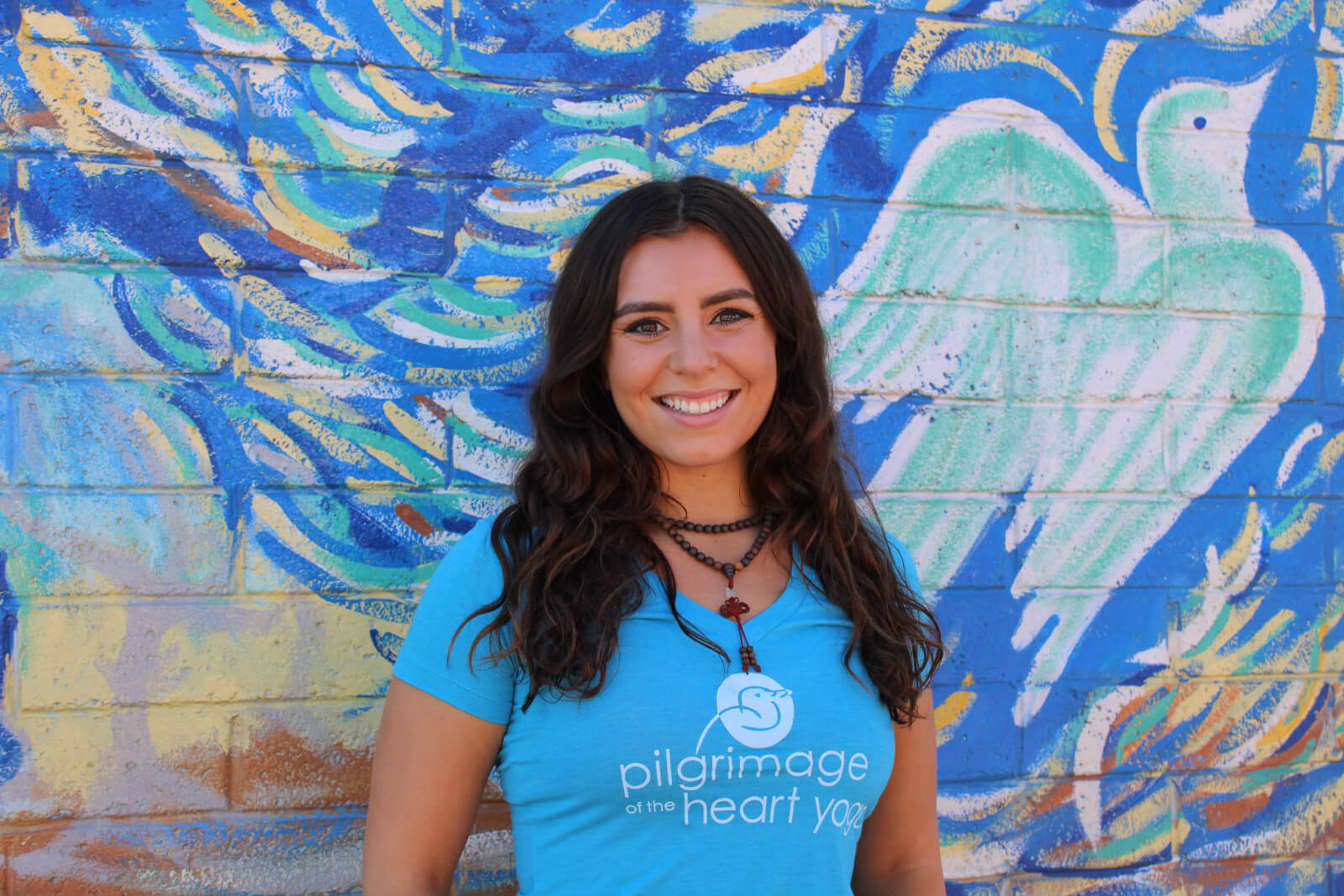 Yoga asana is one of many sacred offerings to heal Self and the collective. Madison believes this practice is transformative and encourages her students to bring the teachings from the mat off the mat to embody the work. She believes yoga has saved her life in many ways and is meant to share the teachings with all who need it. 
Growing up as an athlete and in musical theatre, she initially began her yoga practice with the hopes to expand her breath capacity, improve flexibility, and sharpen her focus during performance. Through her journey and process, Madison discovered that yoga also provided a profound way to release all that no longer served her; bestowing inner peace within her body, mind, and soul. Miraculously, she gained confidence and power in expressing her truth and beauty to others, and most importantly to herself. 
Along with her 200-hour YTT at Pilgrimage of the Heart in San Diego, Madison is certified in Mental Health + Wellness Training from Yoga Medicine and holds a BA in Communications and minor in Psychology from San Diego State University. Currently, she teaches Restorative Vinyasa, Hatha, Yin, Gentle Yoga, and Meditation/Sound Healing.
With Madison's musical background, she loves to involve music in the experience. This can be a beautifully thoughtful playlist, sacred sound bowls, or intuitive singing. She also loves to work with mudras and mantras.
Madison is an active community member in the wellness space. Her favorite activities include moving her body for strength, playing sound bowls + piano, singing, dancing, journaling, creating art, hiking, spending quality time with her soul tribe, and working on her personal healing so she can heal the collective.
Madison's Class Style:
Madison teaches with the intention to create a space for love, encouragement, comfort, inclusion, safety, and compassion. She teaches from her inner knowledge and honors the magical downloads that come from teaching to the room, while ensuring all students feel welcomed, seen, and supported. Madison knows, as she is the "teacher", her students are constantly teaching her. She encourages all students to modify the practice to feel good in their beautiful body and to bring the yoga to where they are at the present moment, while practicing non-attachment to the thoughts and feelings that may arise on the mat. Depending on the practice, students may feel restored, rejuvenized, challenged, or energized but will always feel grateful for doing something incredible for their health and well-being.