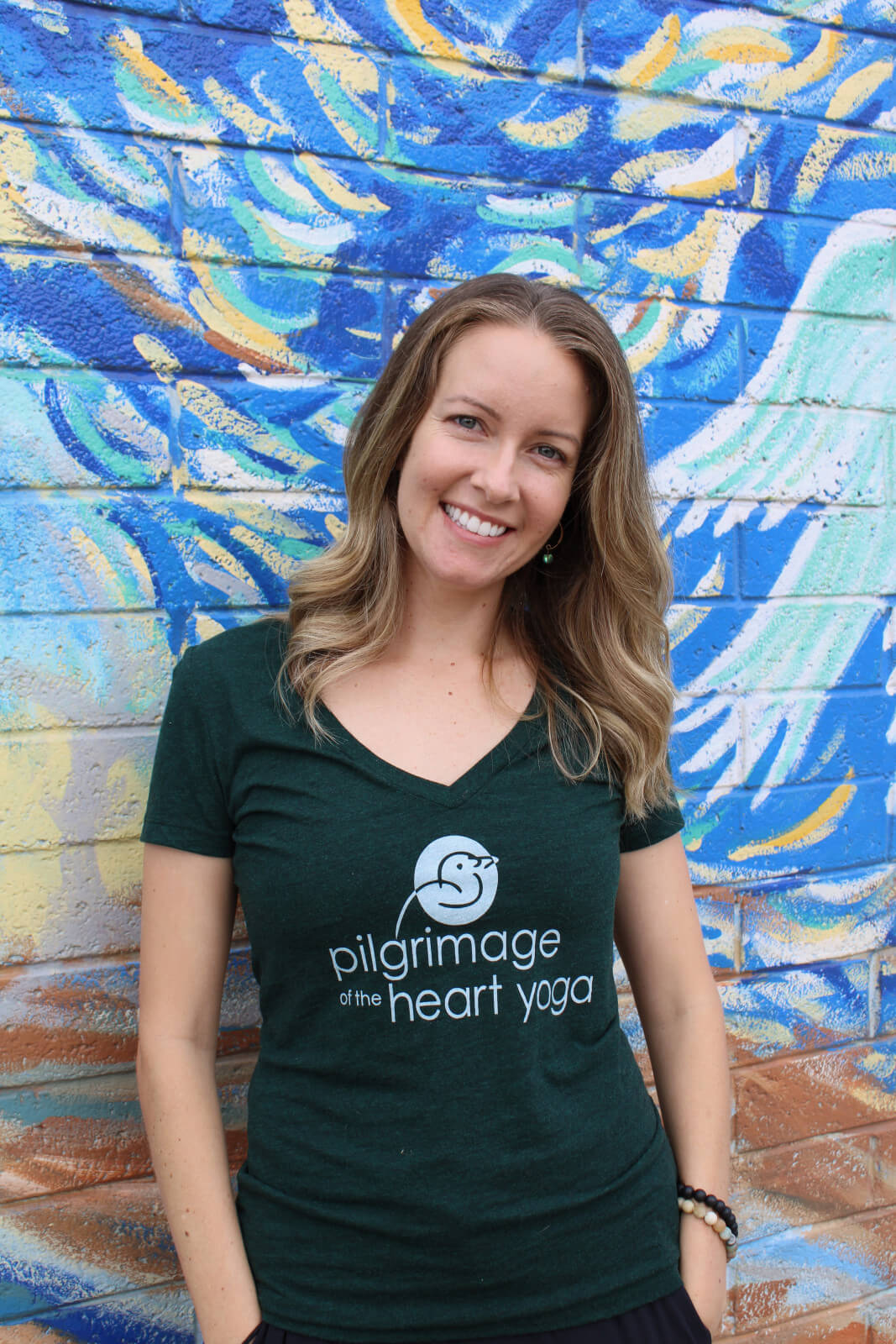 What first brought you to yoga?
I first found Yoga when I was going through a tough time in high school. My first yoga teacher, Marie, was such a strong woman- she was a weight lifting coach and competed in body building competitions well into her sixties. I just loved the way she was able to glide between strength and softness. She commanded a room like no one's business and through her guidance, I began to experience the benefits of a consistent yoga practice. In the beginning, I would think to myself, "this is strange, why do we have to breathe this way? What is she talking about chakras for?" and after my third month, I left every class saying, "I feel like I just had a full body massage." It was so wonderful to find that little piece of quietness inside myself.
When did you complete your Yoga Teacher Training?
I completed my 200 hr yoga teacher training in 2018 at an ashram in northern India.
How would you describe your teaching style?
I like to pull the best parts from every style. I warm up the class with restorative movements, then go into a vinyasa flow, ending with some ashtanga-like hip-openers and spinal twists. I think all schools of yoga have aspects they do really well and I like to design a class around those qualities.
What are your favorite kinds of classes to teach?
I enjoy teaching my own version of a Hatha yoga class. In my opinion, a complete practice, incorporates breathwork, asana and meditation. I try my best to hit all of these in every class.
What are your favorite hobbies?
I love hiking and taking road trips! I am also a natural dye artist and hand dye baby blankets, pillows, etc. with organic plant material (think a mustard-colored baby blanket that's only been colored with onion skins or a pink pillowcase that's dyed from avocado pits!). My favorite thing in the world is taking an international solo trip. Something about taking a long bus ride and looking out the window at a place you've never seen- that's my version of bliss.
Anything else?
One day I hope to own 10 acres of land in the mountains so that I can build a yurt and host yoga retreats. Also, I'm a cat mom to a calico named Kitty Baby.