Pilgrimage Yoga Studio Safety Guide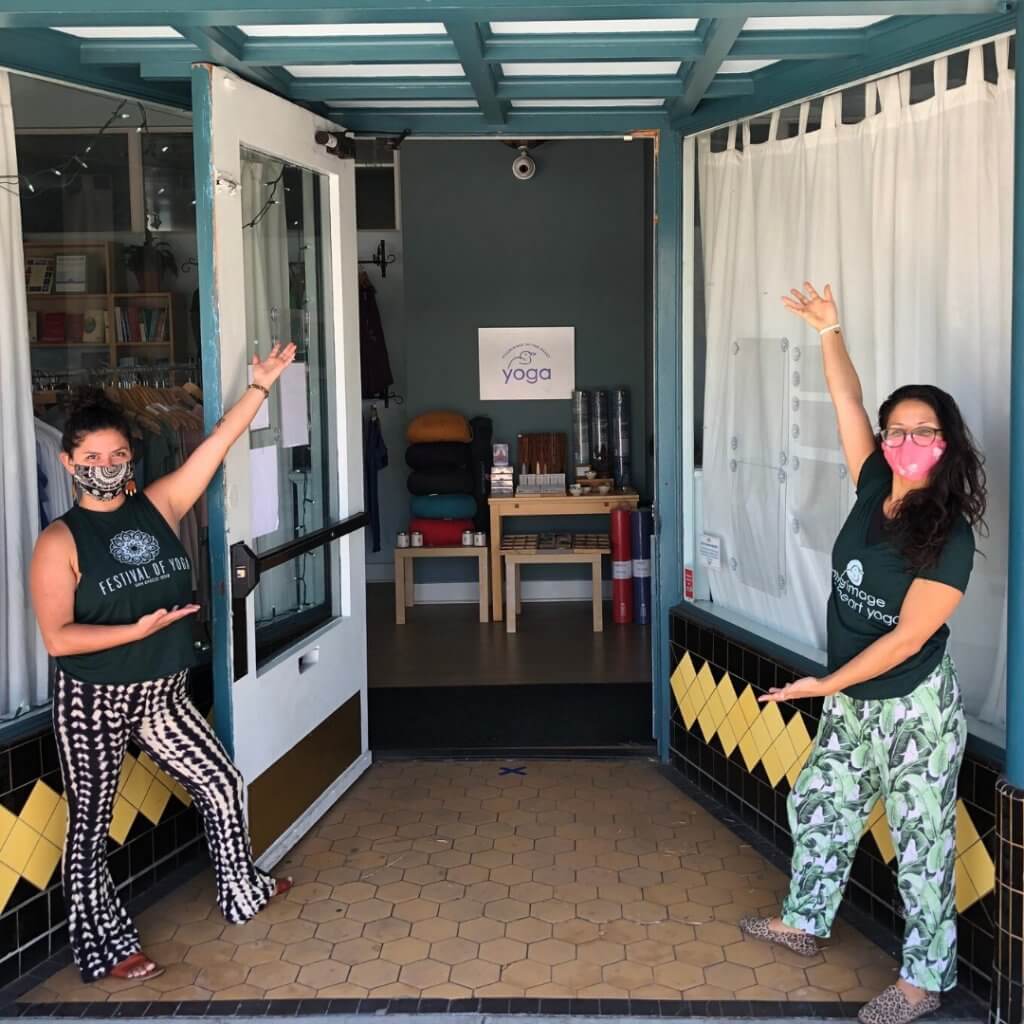 What We Do
We offer Outdoor Yoga in San Diego, Live Stream Yoga via Zoom, and pre-recorded, On Demand Yoga.
For now, we do not offer heated classes or hands-on assists.
Our outdoor class sizes are limited to ensure 6-feet of physical distancing between all people in the space.
Require that everyone wear a face mask at all times.
Provide hand sanitizer and a restroom for hand-washing.
Conduct daily wellness checks for our staff. Anyone who is not well is not allowed to work.
Properly clean and sanitize high-touch areas with CDC approved disinfectants.
We do not offer community-use props at this time, but props are available for purchase.
Our retail boutique is cashless and open on Wednesdays from 11:30 AM - 2:30 PM and Saturdays from 9:00 AM - 12:00 PM. You can purchase retail items or services during this time, but clothing cannot be tried on.
What We Ask of Students
Reserve your spot online in advance for all Outdoor Yoga classes. There are no walk-ins at this time. Can't make it? Please cancel at least two hours before class begins to leave space for another student if you cannot attend.
Live Stream class registration steps can be found here!
Bring your own mat and props to class. Rental mats will not be offered.
Bring your own full water bottle. For now, water refill stations are not available. We have plastic water bottles for sale for $1.00 if you forget.
Minimize time spent at the studio to 10 minutes both before and after class.
Arrive on time. Late arrivals are no longer allowed, and the studio doors will be locked both in-between and during classes.
Face masks are required at all times.
Check-in for Outdoor Yoga classes in the Outdoor Courtyard and complete a brief symptoms check with the teacher. If you have symptoms, you will not be allowed to take the class.
If needed, you can use a locker. You may also place personal items near your mat.
Set up your mat in the Outdoor Courtyard behind one of the black lines on the floor. All spots are 6-feet apart.
Wash your hands often.
If you do not feel well, have a cough, fever, or any flu-like symptoms, please do not come to the studio. Take care of yourself and protect our community by taking a Live Stream class instead.
If you or someone you have been in contact with has tested positive for COVID-19, we ask that you do not come into the studio for 14 days.