Live Stream Studio How-To
Live Stream Studio How-To
Pilgrimage of the Heart Yoga is thrilled to offer over 35+ Live Stream yoga and meditation classes each week!
Our Live Stream Classes can be accessed through Zoom, a virtual platform that allows us to live stream classes straight to your computer and/or device. If you don't already have a Zoom account, it's easy to create one for free! Instructions on how to create a Zoom account can be found below.
Who can take Live Stream Classes with Pilgrimage of the Heart?
Everyone! Members, class cardholders, and drop-ins all now have access!
Want to try it out? Everyone can purchase 2-weeks of Unlimited Classes for $25.
The beauty of Live Stream Classes is that anyone anywhere can join us for class. We encourage you to tell your friends and family about our live stream classes so that you can practice together!
How to Access our Live Stream Classes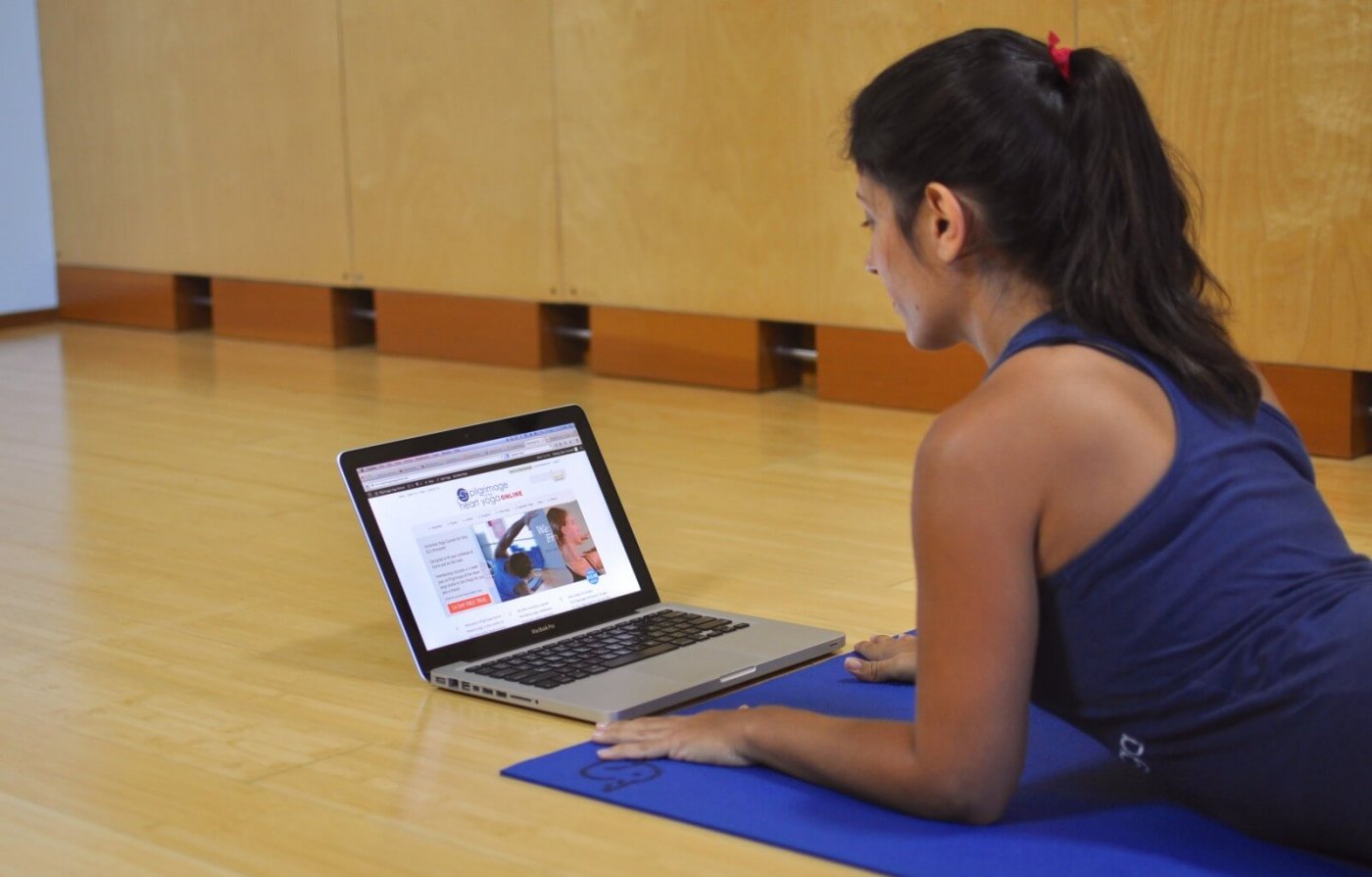 Go to our Live Stream Class schedule and sign-up for class using your MindBody account.
In your MindBody account, select "My Info" and make sure that all email notifications are enabled. *This step is essential in order for a Zoom class link to be emailed to you.*
Check your inbox for a confirmation email from MindBody that contains the Zoom class link.

Can't find the confirmation email? Check your spam, junk, and promotions folders.
Still can't find the email? Email info@pilgrimageyoga.com

If you don't already have a Zoom account, download the Zoom app and create a free account.
Open your confirmation email from MindBody and click the Zoom link with your corresponding class time. You may join class up to 10 minutes beforehand to chat with your teacher and fellow yogis before class begins.
Tips for Practicing with us via Live Stream
Create a space for yourself. Whether it be your living room, garage, bedroom or backyard – any space can work.
Gather your tools. Yoga mats and props are great if you have them. If you don't, no worries! Use a towel or carpet instead of a yoga mat; books as yoga blocks; scarves as yoga straps, etc. Use your creativity!
While the instructor won't be playing music in class, you are welcome to put on relaxing music in your own space.