Twilight Restorative Yoga
with Jenny von Weisenborn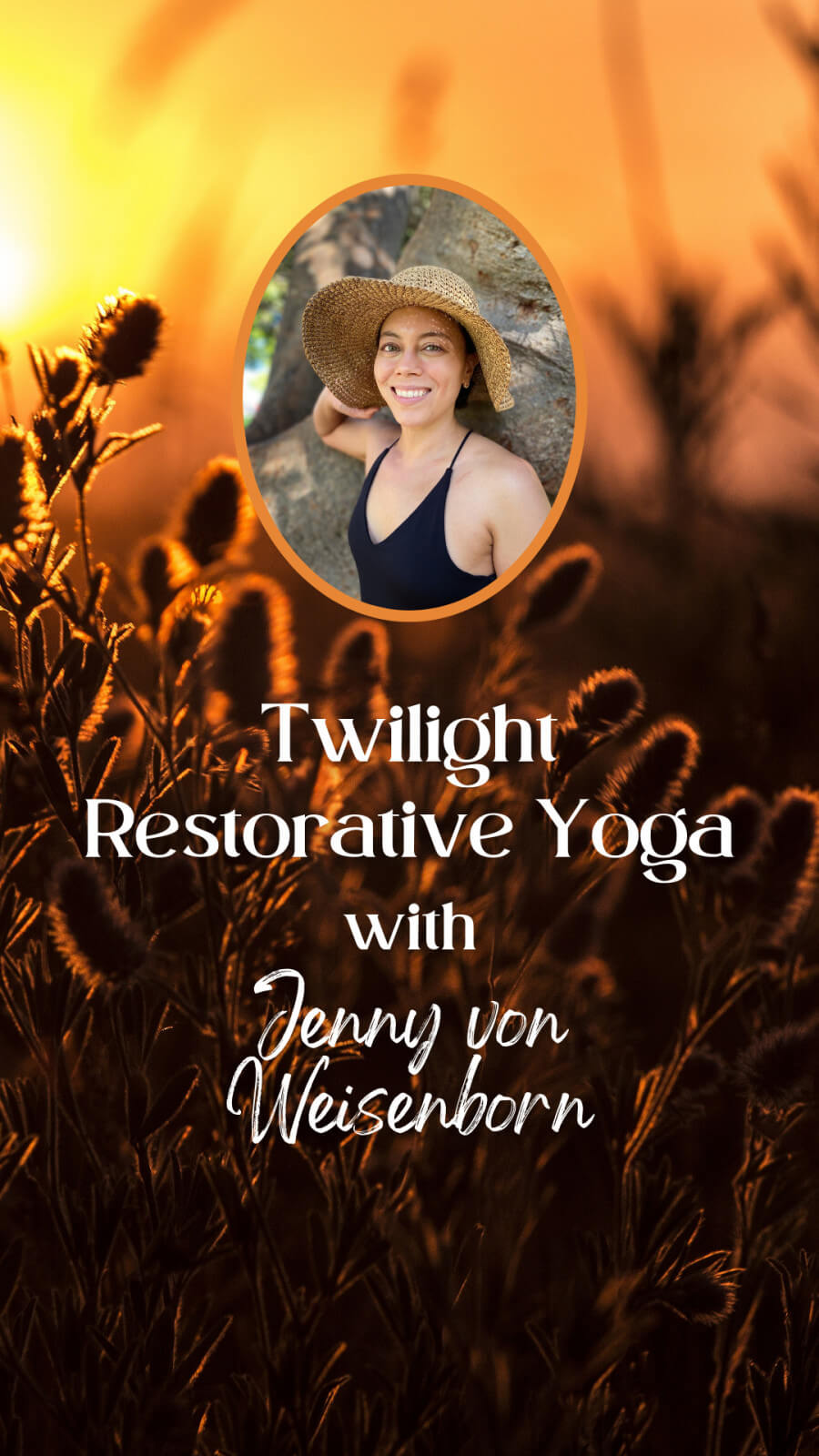 Date: Monday, August 8, 2022 Time: 6:30 - 7:30 PM
Location: Normal Heights - Outdoor Courtyard

You are invited to slow down and do less to receive more. Melt away your Monday and enjoy absorbing the calming benefits of Restorative yoga in the outdoor evening air. Guided by Pilgrimage instructor Jenny von Weisenborn, ease your mind and body in this peaceful session where we cultivate the art of conscious relaxation.
✷ What is Restorative Yoga? ✷
Restorative yoga is a deeply restful practice that soothes your parasympathetic (rest & digest) nervous system, nourishing your body and relieving stress. Poses are mostly reclined resting postures that we'll stay in for several minutes. Fully supported by props, breathwork, and guided meditation, this experience helps you discover deeper ease and relaxation.
Props are available at the courtyard and you are also welcome to bring any of your own items that help you feel comfortable. This is an outdoor session; bringing a water bottle, eye bag or eye mask, and wearing layers is recommended.
Investment: $20. Spaces are limited– reach out to Jenny at jasperrestorative@gmail.com to reserve your spot.
Cancellation Policy: There are no refunds. Cancellations made by 5:00 PM on the day prior to the class will receive a credit toward future events hosted by Jenny for the amount paid. Cancellations made after 5:00 PM on the day prior to the workshop will not receive a refund or credit.
Questions? Email Jenny at jasperrestorative@gmail.com.
Learn More about the Teacher: Jenny von Weisenborn